Food Safe & HACCP compliant range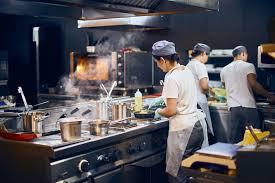 Food-safe Cleaning:
Our range of cleaning products that has been created specifically for food industry cleaning ,being HACCP compliant and completely food safe. These cleaning chemicals contain only those raw materials that will not contaminate food being SABS and or NCRS registered.
The cleaning products in this range include CIP cleaners, floor cleaners, hand cleaners, general purpose cleaners, industrial dishwashing cleaners, disinfectants and sterilisers. In fact, anything that comes into contact with food will be able to be cleaned by one of the cleaning products from our range. 
Our food safe cleaning products have been developed with the strictest technical parameters. We have made certain that if these cleaning products are used as recommended, then your food treatment areas will be cleaned with no microbe or bacteria surviving and no food being contaminated.
Food Safe & HACCP compliant range